Industry Makers ✺Currently Showing✺
On view in the Industry Gallery: This collection of hand-painted duck cloth tapestries are meant to be treated like substantial posters.. they are sturdy and simple. The texture and subject matter are casual, and will make an environment they are displayed in more inviting and lively. The designs themselves vary in age and have all been executed before in different ways but never at this size and in this style of painting. This series was created with a playful heart, and is a fantastic wat to highlight designs that have become classic, a clear and recognizable indication of the artist herself.
✺ Click the circle located in the bottom right corner of each image to read its description.
✺ Zoom out or in using CTRL -/+ on your keyboard to view images' composition.
Available in the Industry Lounge: A selection of latex paintings, originally created in 2018 for the artist's premiere solo feature at Soul Brew in St. James, NY. Three 36x24x1.5'' and one 12x12x0.5'' stretched canvases demonstrate a more in-depth style, most notable for their built up later effect and vivid color pallets.
✺✺✺ To inquire about these paintings or to be added to future 'advance preview' email lists for industry, please email: AngelaCNewman@yahoo.com ✺✺✺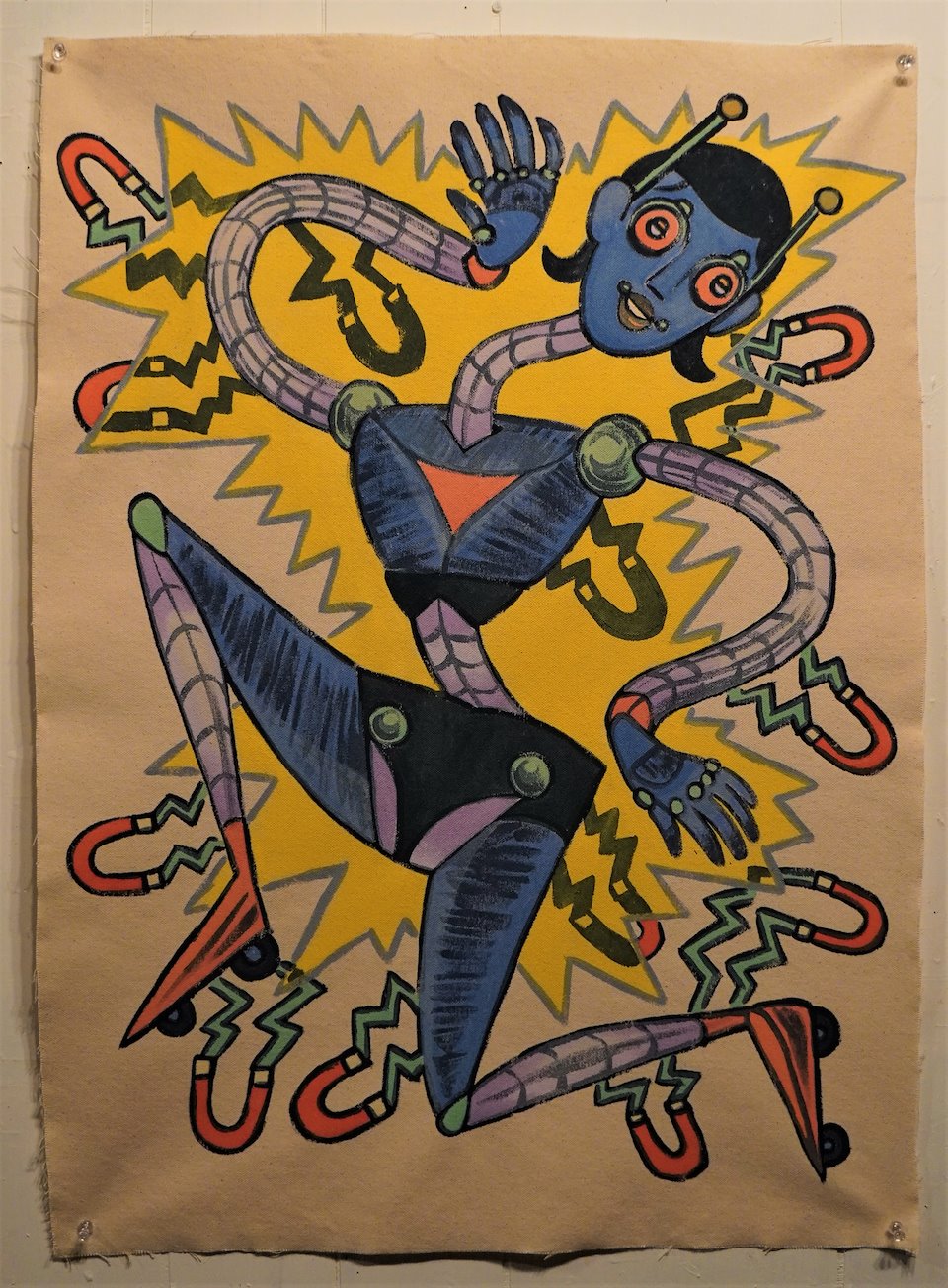 'Industrious or Bust'
28 x 20.5 inches
latex and acrylic on duck cloth, 2020
$200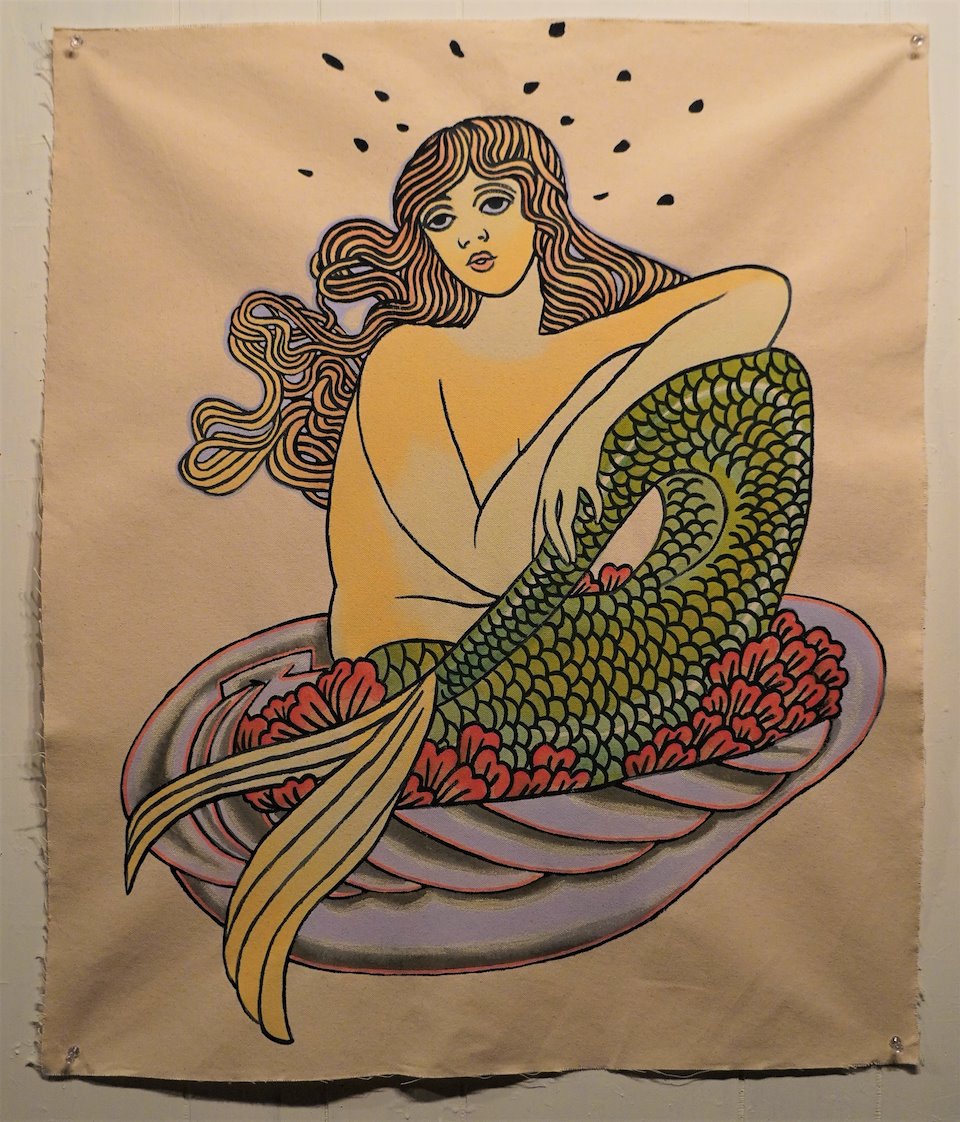 'North Shore'
30 x 25 inches
latex and acrylic on duck cloth,2020
$250 (SOLD)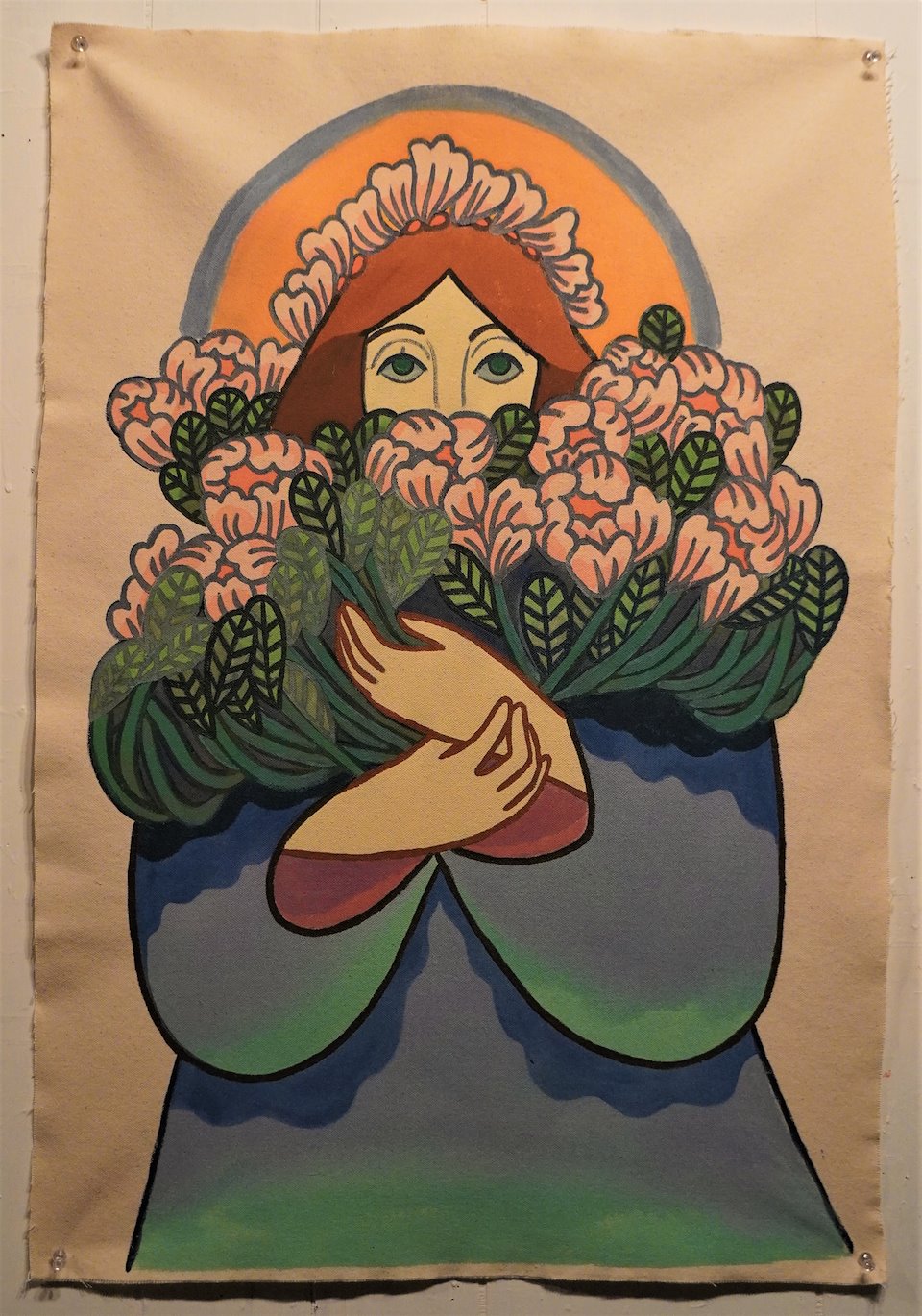 'Light Magic'
29.5 x 20.5 inches
latex and acrylic on duck cloth, 2020
$200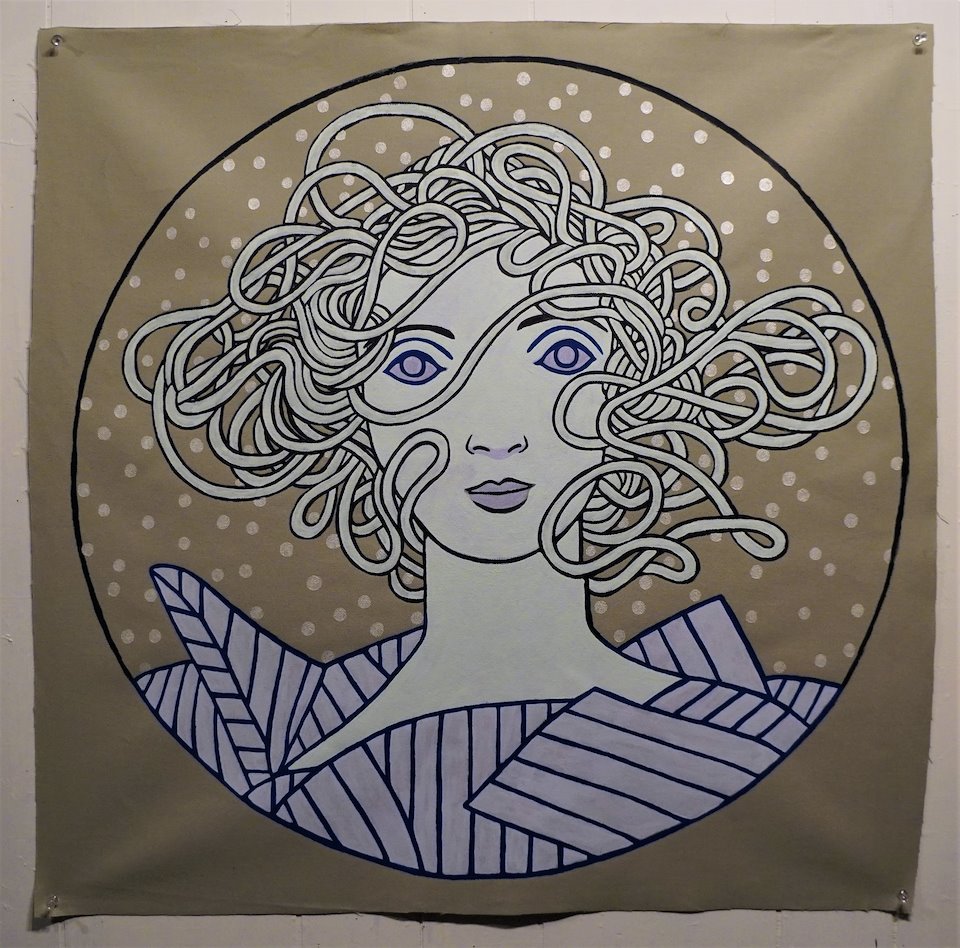 'Cold Air'
29.5 x 29.5 inches
latex and acrylic on duck cloth, 2020
$300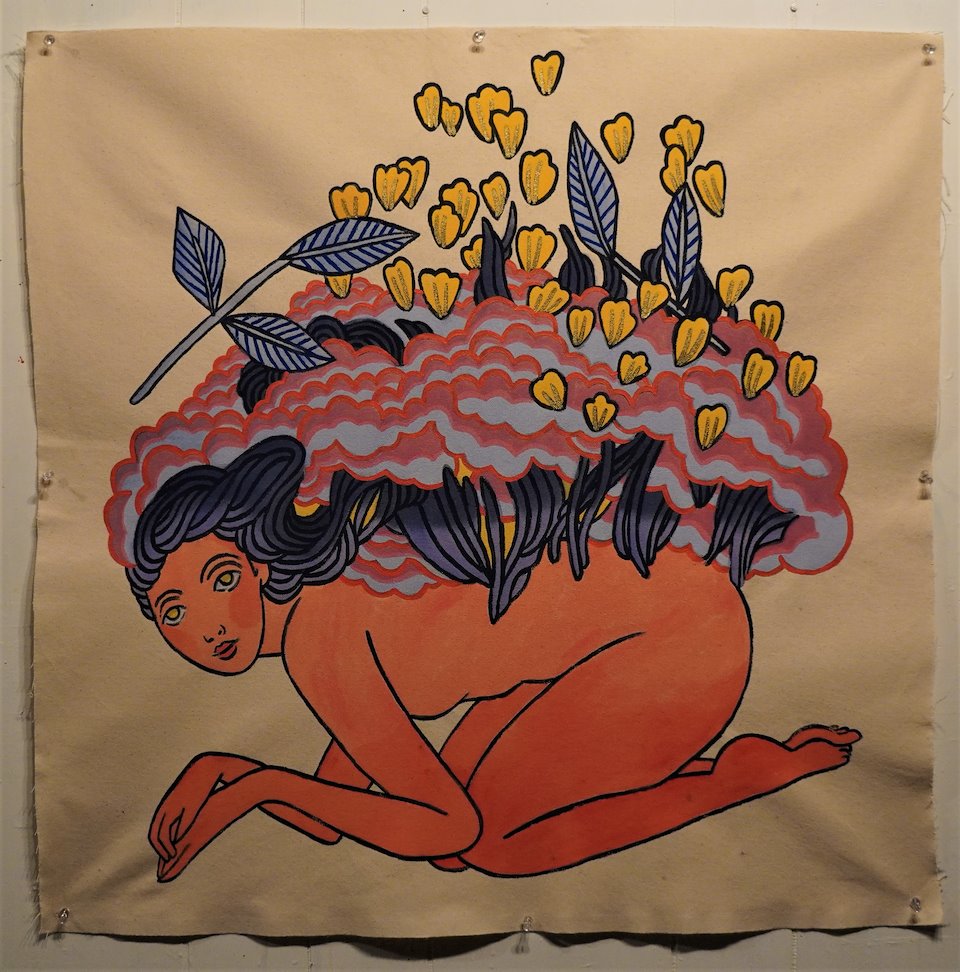 'Sunrise Froth'
30 x 30 inches
latex and acrylic on duck cloth, 2020
$250 (SOLD)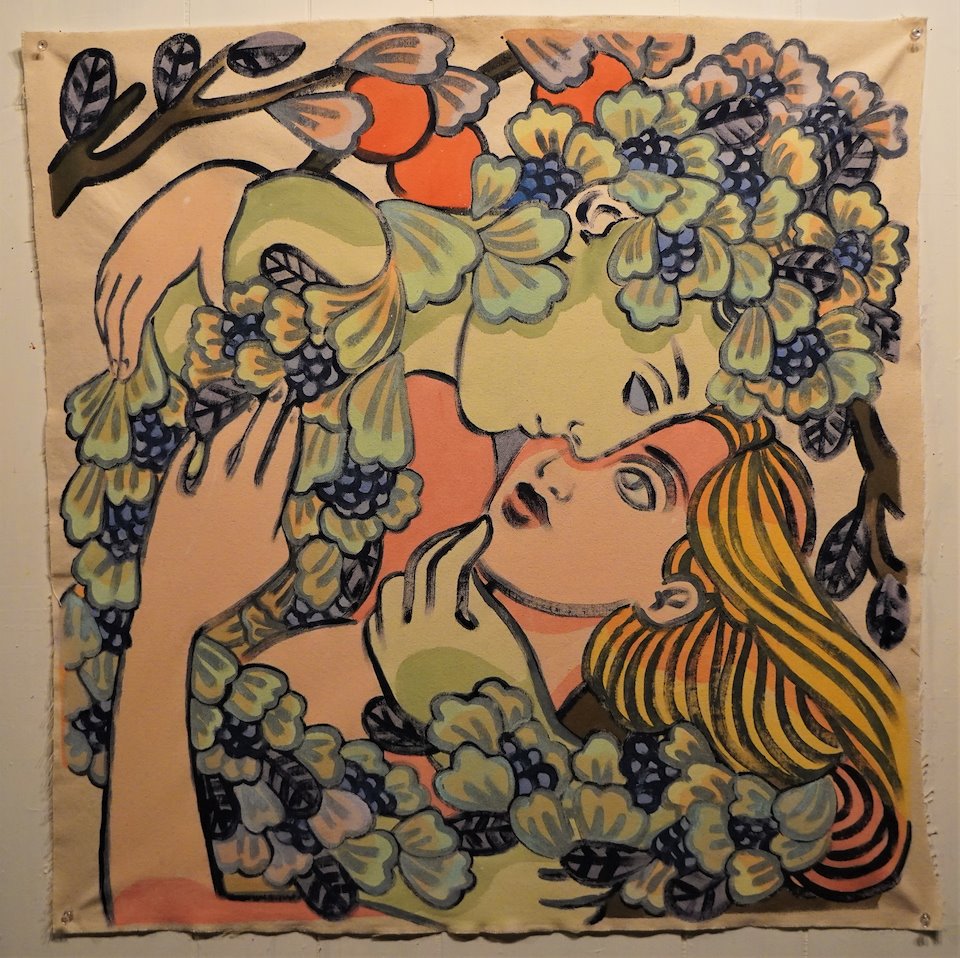 'Lovely You'
30 x 30 inches
latex paint on duck cloth, 2020
$300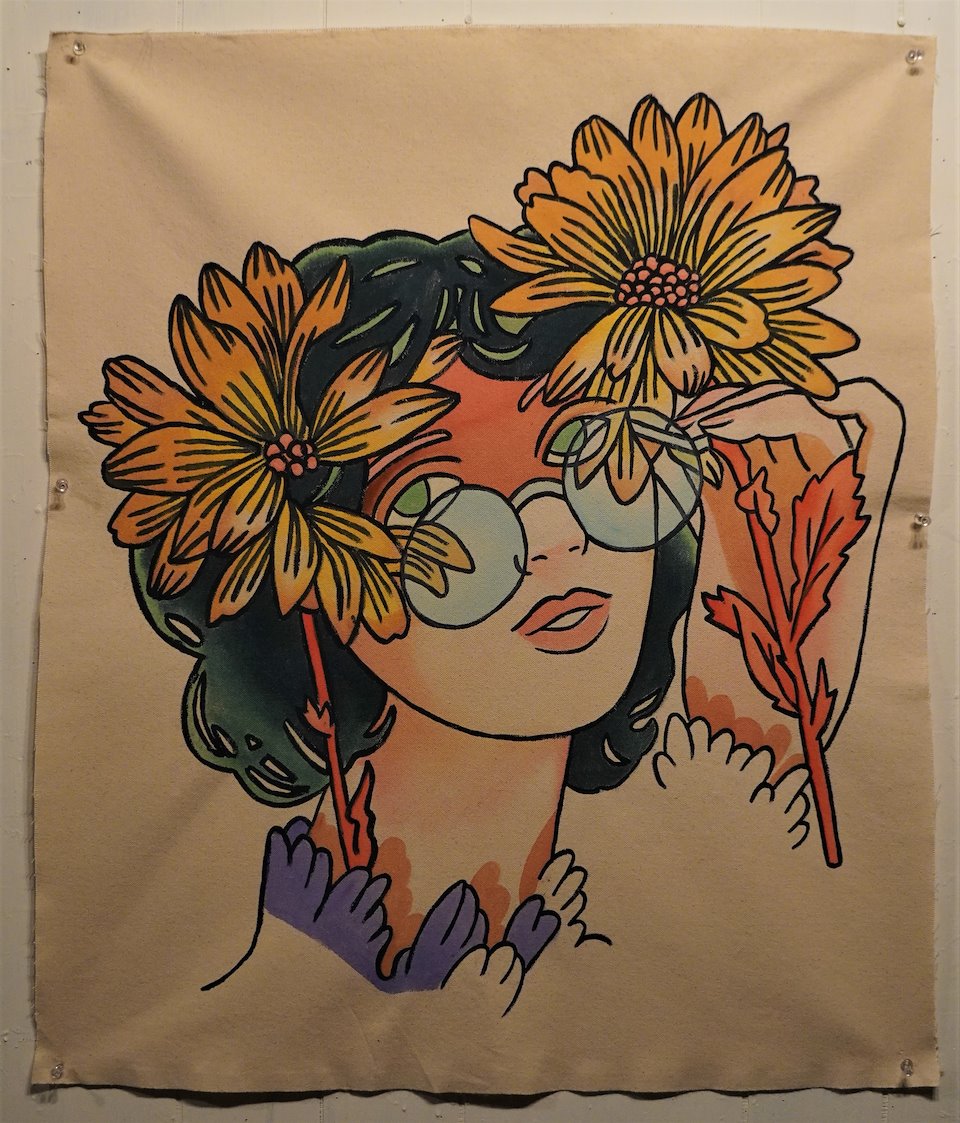 'Skidmore'
30 x 25 inches
latex paint on duck cloth, 2020
$300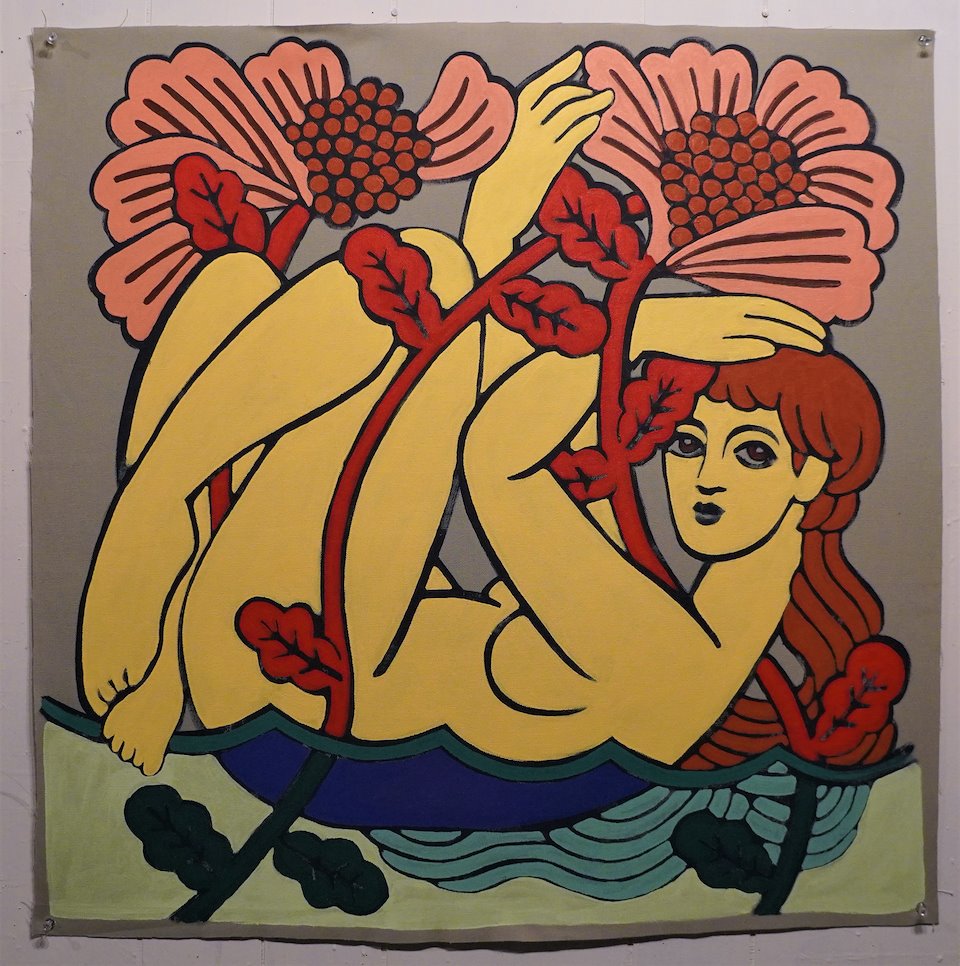 'Balance'
29.5 x 29.5 inches
latex paint on duck cloth, 2020
$300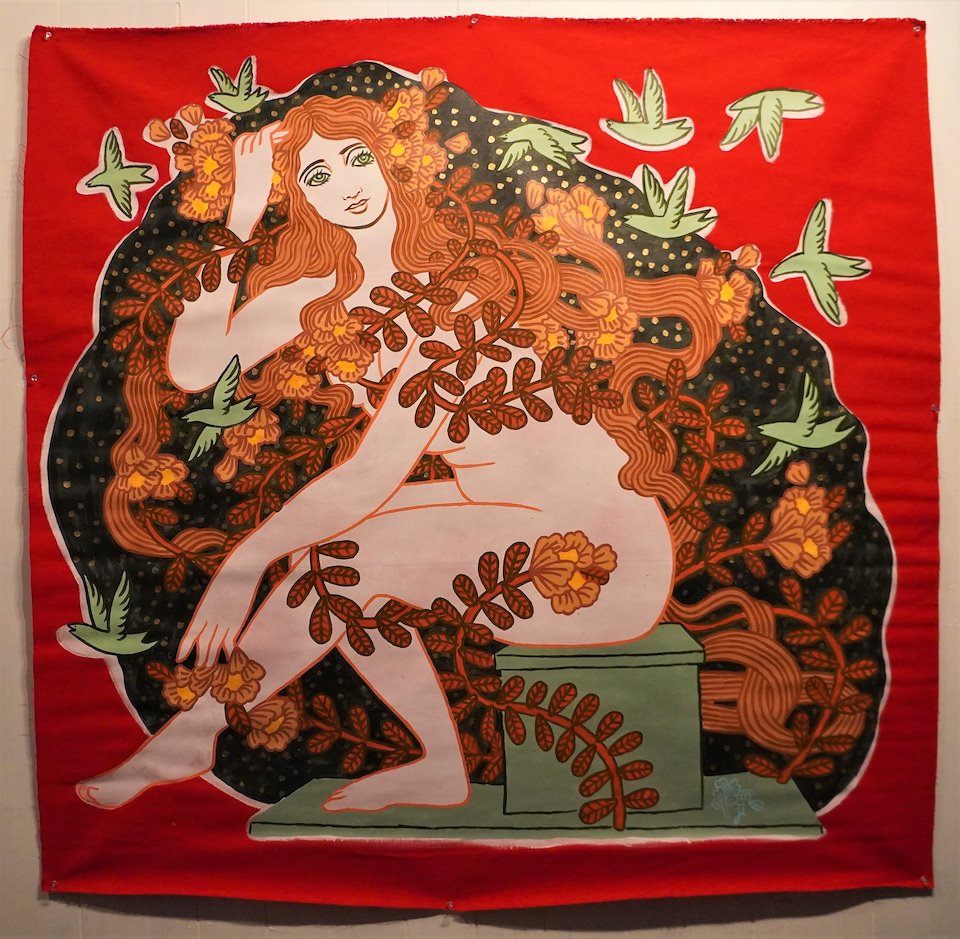 'Autumn Joy'
55 x 50 inches
latex paint on duck cloth, 2020
$600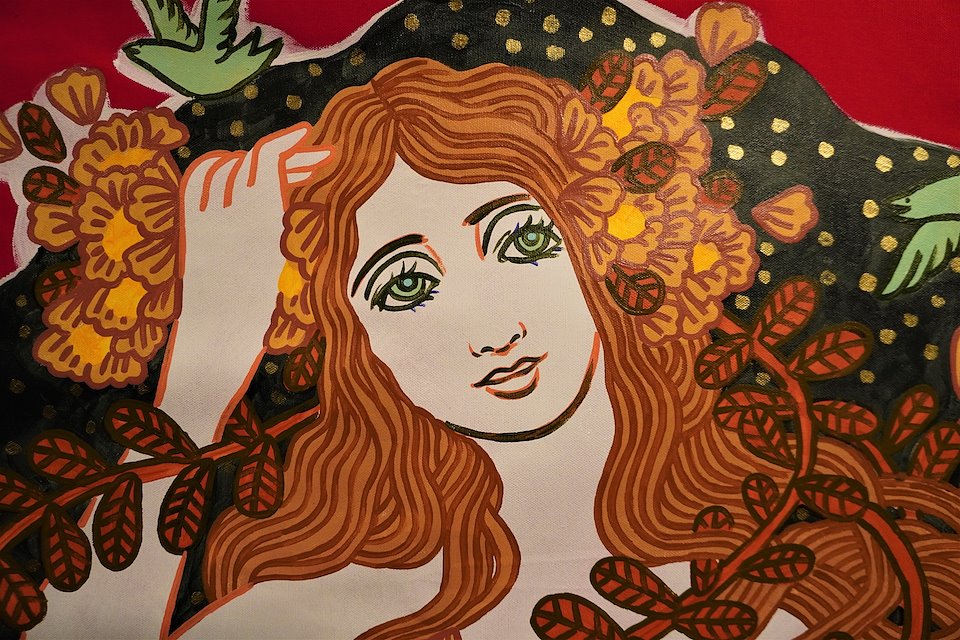 (DETAIL)
'Autumn Joy'
55 x 50 inches
latex paint on duck cloth, 2020
$600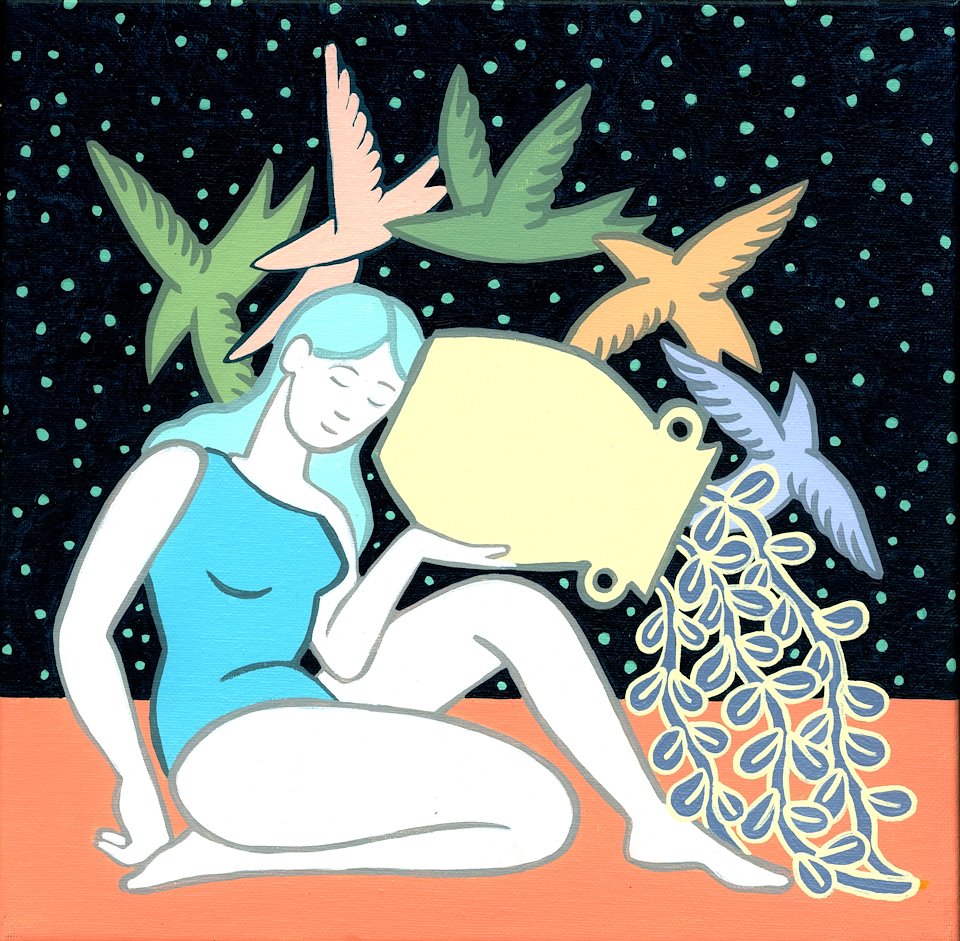 'Growing Season #11' – 12x12 inches – latex paint on stretched canvas – signed, with wire, 2019 – $100 (SOLD)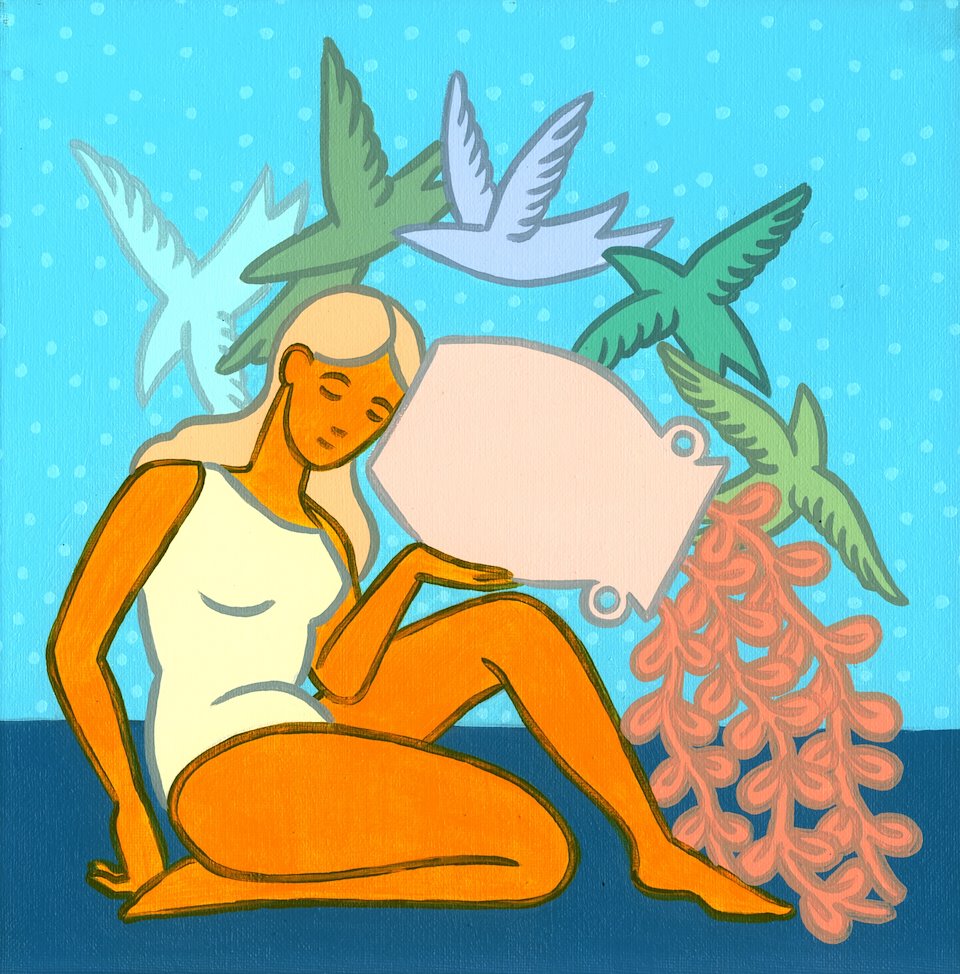 Anjipan – 'Growing Season #9' – 12x12 inches – latex paint on stretched canvas, signed, with wire – $100
'Negative Space' – 24x24 inches – latex paint on stretched canvas – signed, with wire, 2018 – $300 -SOLD-
(DETAIL)
'Negative Space' – 24x24 inches – latex paint on stretched canvas – signed, with wire, 2018 – $300 -SOLD-
'Warm Water' – 36x24 inches – latex paint on stretched canvas – signed, with wire, 2018 – $1300
(DETAIL)'
Warm Water' – 36x24 inches – latex paint on stretched canvas – signed, with wire, 2018 – $1300
'Summertime Aphrodite' – 36x24 inches – latex paint on stretched canvas – signed, with wire, 2018 – $1300
(DETAIL)
'Summertime Aphrodite' – 36x24 inches – latex paint on stretched canvas – signed, with wire, 2018 – $1300
'Not Magic' – 36x24 inches – latex paint on stretched canvas – signed, with wire, 2018 – $1300
(DETAIL)
'Not Magic' – 36x24 inches – latex paint on stretched canvas – signed, with wire, 2018 – $1300
Up Next:
Haven Gallery - Northport, NY